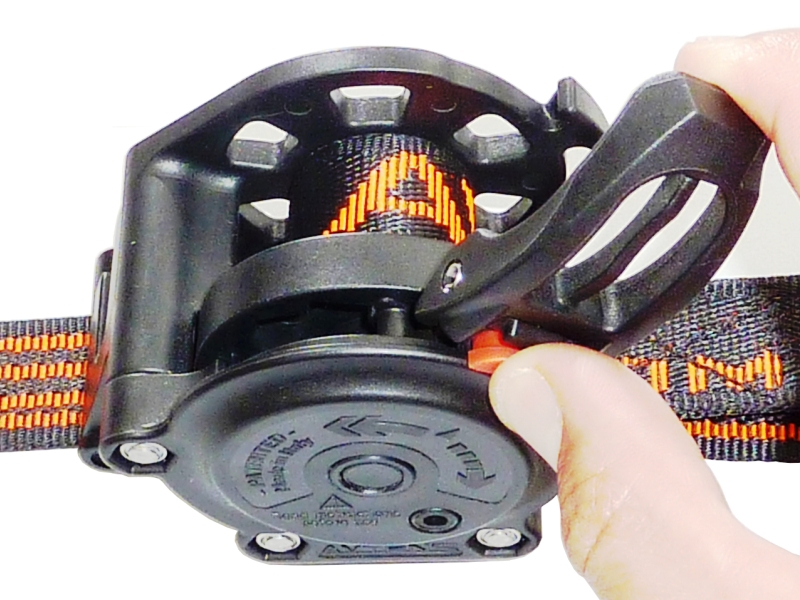 TO INSTANTLY PASS FROM THE LOADING PHASE TO THE RELEASE PHASE.
All that is needed is a click on the safety catch to pass from the loading to the release phase without any variation in the handling grip of the device.
 Oscillating control lever movement, with return spring assistance, even when inclined.
 Unlike other devices, in the release position the control lever doesn't interfere with the load being secured, nor with any other obstacle, given that release is completed even with the control lever in its lowered position.