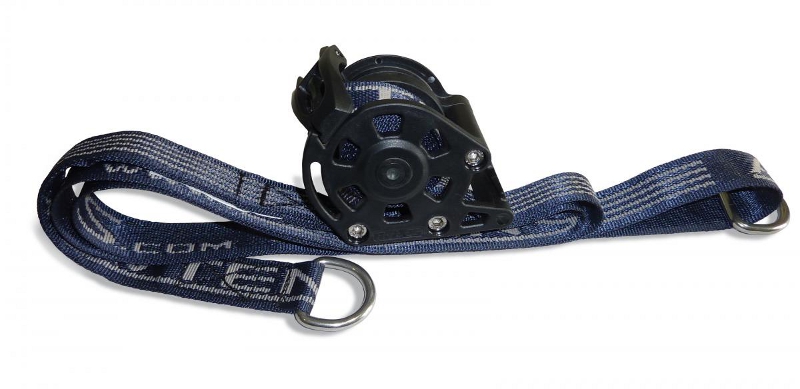 HI-TECH MANUFACTURING AND MATERIALS
Hi-Tech materials and  manufacturing techniques provide an assured promise of perfect operational performance and absolute reliability, together with an ageless pleasing aesthetic aspect.
Extremely light (only 170 g), reliable and tough: breaking load more than 3 times the working load.
Very durable. Completely rust and weatherproof. Lubrication free.
Personalized polyester webbing characterized by a superior resistance to wear and against fraying.