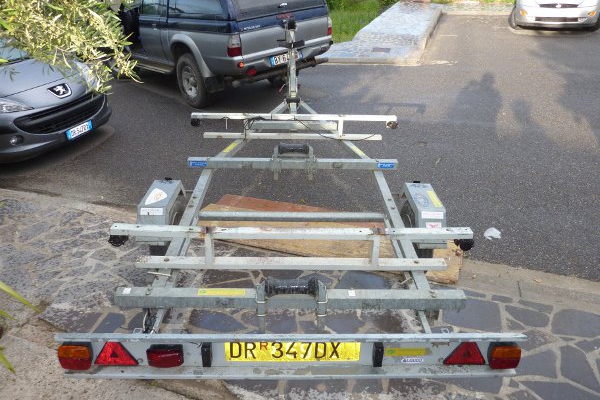 Installation of 4 fixed devices on a trailer used for transporting kayaks and rafts.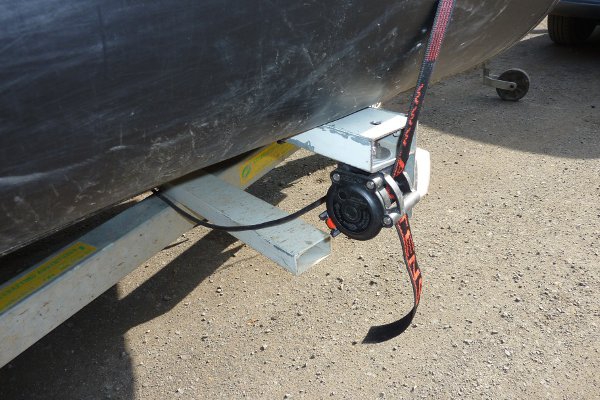 Installation has only required the drilling of a hole at the end of the box girder. The device is positioned downward facing, so it in no way hinders load positioning.
Position can be reoriented in case of necessity of fixing loads using the strap diagonally.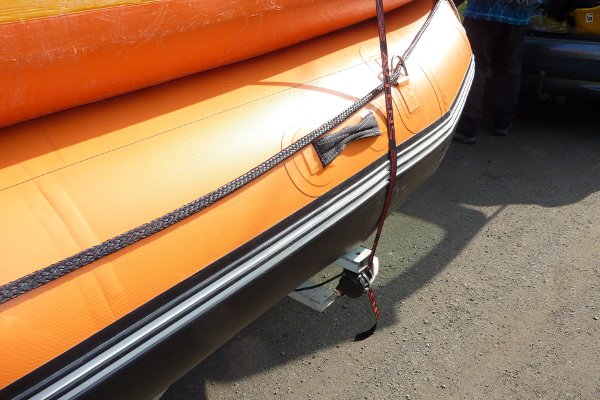 With device fixed in place passing the strap around the equipment and blocking it is a question of seconds!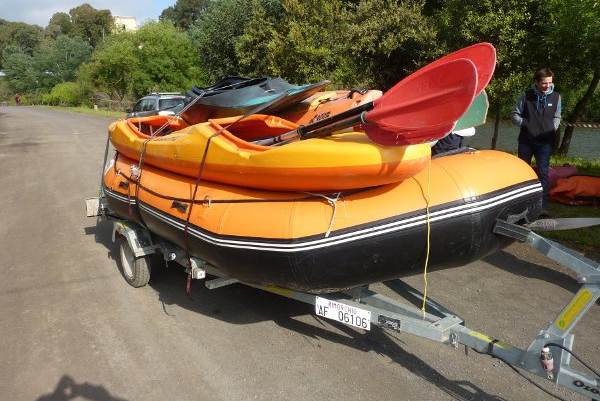 Enjoy yourself!